Noodle drawing Noodle is eaten in real life which is also tasty to eat but some people want to drawing they will be taught this drawing easily inside this post but read the whole post to learn
how to draw Noodle
Keep in mind that you will need some material for drawing like
pencil
rubber & cutter
color box
drawing copy
step 1- Draw A – Let's get Started
With the help of pencil, you have to make an outline which looks exactly like a half circle.
step 2 – draw the eyes & Foot
Now you have to draw two eyes and one mouth in its inner part, after that food has been made in the bottom.
step-3 add the noodle
Noodle have been drawn by making round outlines in the upper part of them.
step- 4 add more noodle
Similarly, more noodle have been added so that it looks good.
step 5- Draw the Chopsticks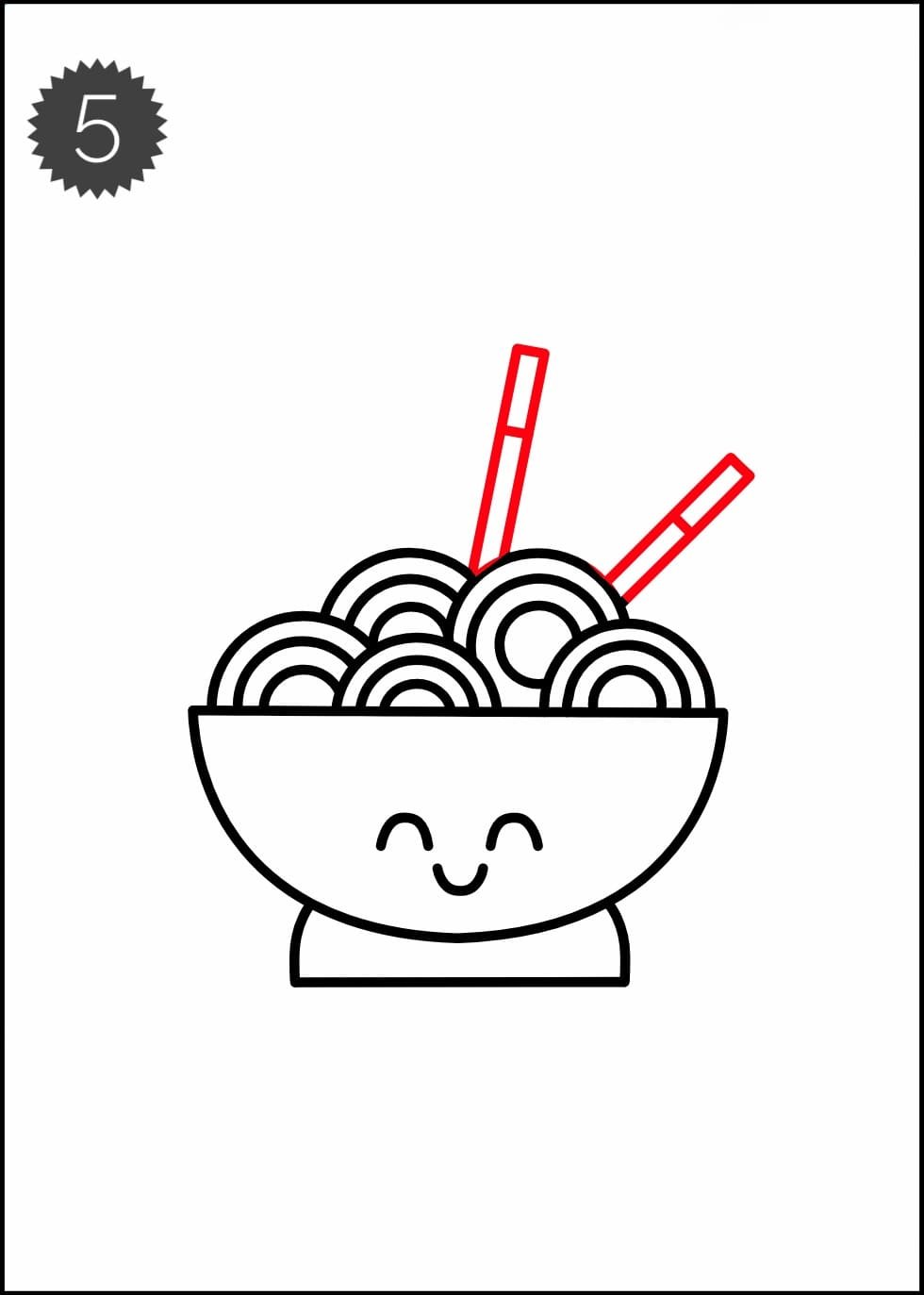 Now let's make two chopsticks of noodle to make it we have used to draw the outline of the scale
Noodle drawing with colour
In this way our noodle drawing is complete but for coloring we have used colors like gray pink red etc
how to improve drawing
Please read and see this post
While drawing, it is necessary to have all kinds of materials like color pencil etc.
You make the drawing step by step
If the more you practice drawing, the more your drawing will improve.
Keep in mind that you use pencil or wax color to color
After following this, there will be hundred percent improvement in your drawing.
Conclusion
For any problem, you can comment me and if you like this post, do comment, see you in the next post