Easy Flower drawing with colour have brought some tips for you guys which will be very helpful in making this flower because inside this post we are going to learn this video step by step and there are only five steps in this picture if you want to learn then read full post
How to draw Easy Flower
You will need some materials to make the drawing
rubber & cutter
color box
drawing copy
step 1 Draw A – Let's get Started
Draw a circle with the help of a pencil so that it looks exactly like the moon.
step 2 add draw flowers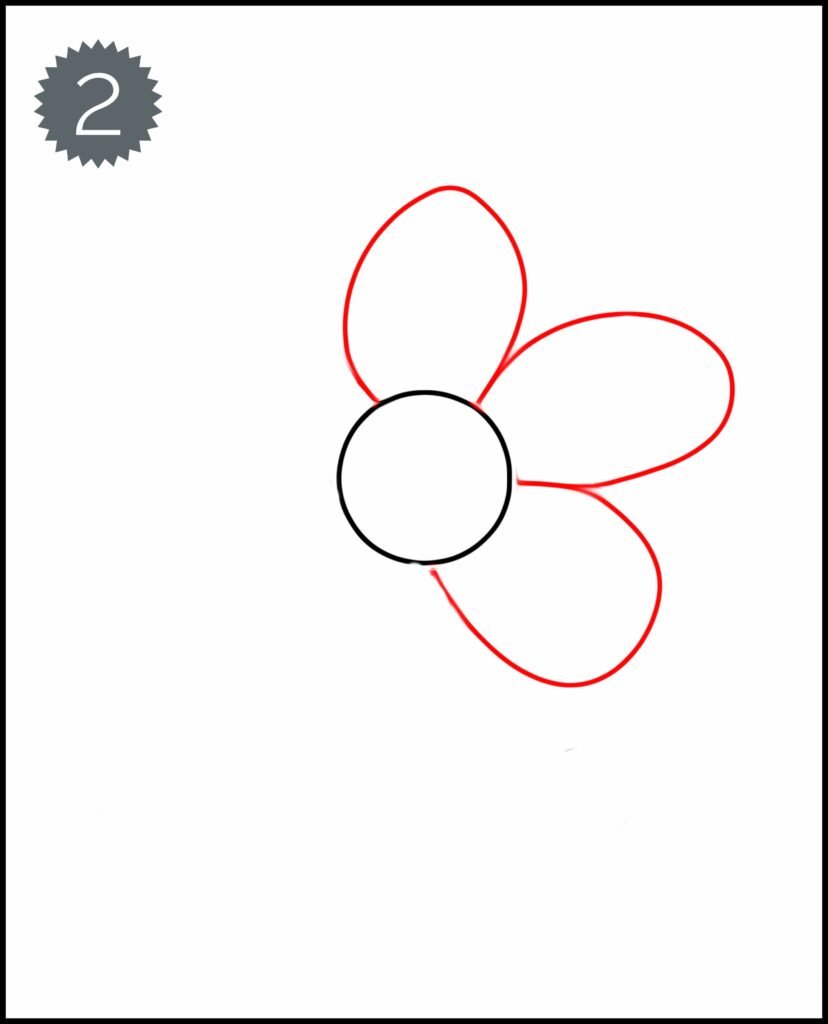 After that add there full wings to this circular outline as shown in the images
step 3 make left site flower
Now you have to add two flower feathers on the left side, you can take the help of marker or pencil for these.
step 4 draw flower stem
Friends, half of the work of the flower has been completed, but from the middle of this flower, you have to make two outlines while adding the stem and it should remain downwards.
step 5 add the leaves
Now this is our last step to make flower leaves, for this you can take the help of the image that how we have drawn the leaves.
step 6 easy flower drawing with colour
Like friends, we have used dark green and light green color for coloring and have used color like yellow to design the flower, but you can fill your favorite color to color this drawing.
FAQ
Which flower is the easiest to make?
It is the easiest to draw a simple flower drawing as we have taught the easiest flower drawing inside this post
Conclusion
If you get to learn something by watching this post, as well as you can comment me for any problem and if you want such a new post
then also do comment, today's post was till this see you in the next post