Cartoon ghost drawing is called that in which ghosts are depicted
To make a cartoon ghost drawing, you can simply outline the shape of the ghost using a pencil, pen, marker or crayon. You can also change the ghost's eyes, mouth, hands and other body features to play up your creativity
Let's see how you can make it in a simple way
how to draw simple ghost
To draw it, first make the glasses
after that make the outline shown in the image,
now make a mouth by giving a small point,
in this way the simple ghost is complete
cute ghost drawing 4 steps
step 1 Draw edge like the picture above, take care not to make any mistake
step 2 Now make eyes by giving round apple and make laughing mouth draw stye above the eye
step 3 make a hand by drawing the line and show the line in the cloth by drawing the line
step 5 Make a kids stick as shown in the picture in the hand which has a heart in the shape of a box
small ghost images
It is very cute to look at and we call it a small ghost. If you want you can make it in a notebook.
mini ghost
The drawings are meant to symbolize a dark and brooding atmosphere and can commonly be seen in art, jewelry, and children's books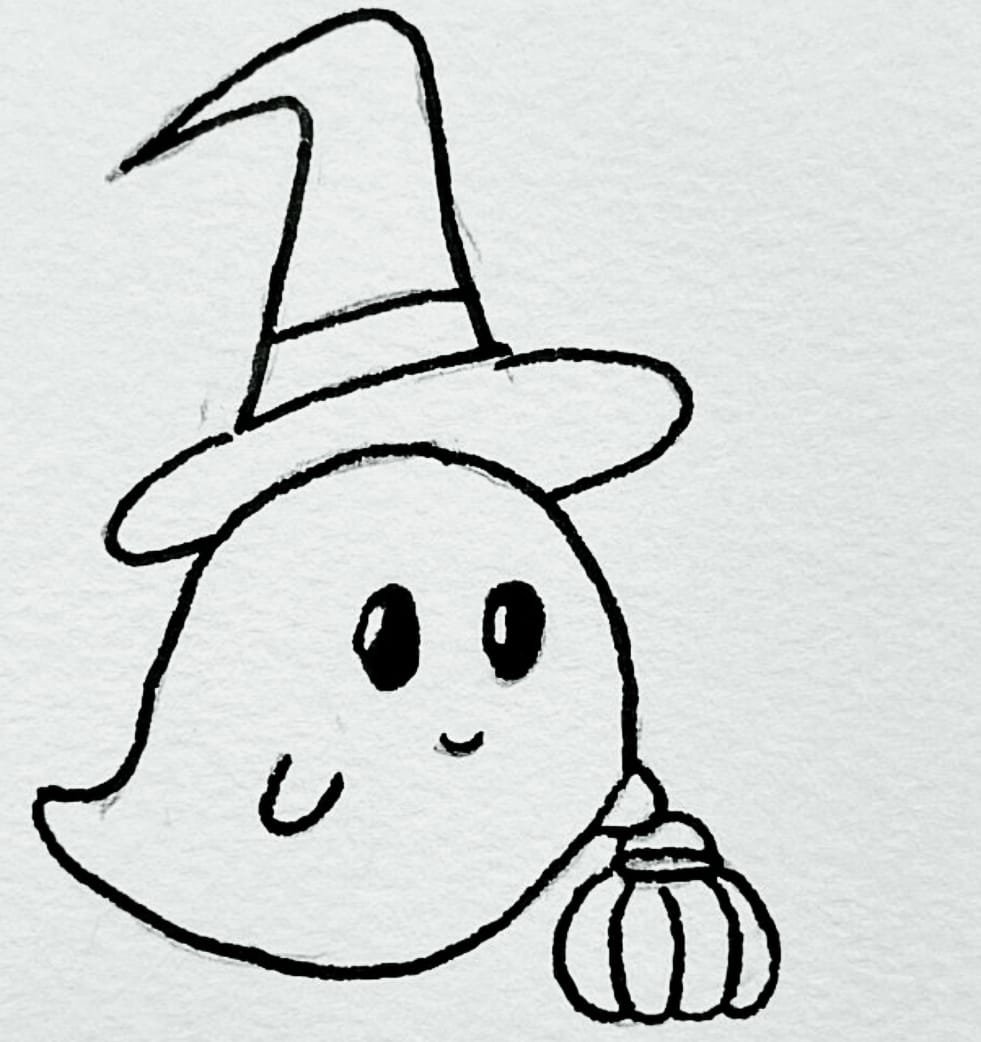 how to download ghost drawing picture
canclusion
Comment if you get to learn drawing from this post.
After this, you can comment for any problem, today's post was till this, see you in the next post.